Communication Arts Bachelor's Degree Program Overview
Use the power of the written and spoken word to transform the Catholic Church and culture through the communication arts bachelor's degree program at Franciscan University of Steubenville in Ohio. With concentrations in multimedia, digital broadcasting and production, and journalism, as well as a new concentration in film studies, you can focus your communication arts bachelor's degree at Franciscan University — and be ready for jobs for communication degrees. No matter which of the concentrations you choose, you'll prepare a well-reasoned, project-oriented capstone thesis your senior year. Learn the many ways society produces and processes information — and how to create and share stories to make an impact in communications and on culture.
Communicate truth through news and entertainment
By majoring in communications at Franciscan University in Ohio, you'll receive a Catholic education that positions you to be a global leader in the world of media. Beginning in your first year at Franciscan, your communications major emphasizes practicing ethical and truthful communication in all areas of news, entertainment/edutainment, digital audio and video production, podcasts, commercials, and editorial/commentaries.
Explore More of the Communication Arts Bachelor's Degree Program
Here are just a few other ways Franciscan's communication arts degree program in Ohio stands out from the rest:
Financial aid and scholarships: The staff at the Financial Aid Office at Franciscan University will help ensure you receive an affordable Catholic education by connecting you with scholarships, grants, loans, and ROTC and work opportunities.
Applied learning: Enhance your degree in communications through service learning opportunities right on the Ohio campus through Franciscan's online student newspaper, The Troubadour; the monthly broadcast Franciscan University Presents; and Franciscan's on-campus radio station, 88.3 WFRScc.com/FranciscanEffect.com.
Varied internship opportunities: Follow Franciscan's successful communications alumni who have interned in Ohio and across the nation at a wide variety of venues, including ESPN; WTOV-9; EWTN; Remote Control Prods., Hans Zimmer's post-production company; and KDKA.
Industry-experienced professors: You'll learn from full-time faculty members who have decades of combined industry experience. They're well published and have presented original research at academic conferences. Your professors are dedicated to promoting a Catholic worldview of social communication.
Distinctive courses: Relevant courses, such as Graphic Design, Independent Digital Filmmaking, Cinema Studies, and News Reporting, will prepare you for your communications career.
Jobs for communication degrees: Franciscan University communications majors have gone on to work in major film and broadcast operations, such as EWTN, Paramount Studios, and Fox News; church communication offices, including the Diocese of Los Angeles; and a variety of print and multimedia operations.
Explore More of the Communication Arts Bachelor's Degree Program
With your communication arts bachelor's degree at Franciscan in Ohio, you'll be well positioned to continue your graduate studies at Franciscan or other universities, or to be in demand for jobs for communication degrees.
Graduate Programs for Communication Arts Majors
Master of Interactive Design and Digital Media
Master of Fine Arts in Filmmaking
Master of Science in Communication
Master of Arts in Communication
Master of Arts in Corporate Communication
Master of Arts in Journalism
Master of Arts in Broadcast Journalism
Potential Jobs for Communication Arts Majors
Advertising Sales Representative
Animator
Audio Engineer
Cinematographer
Copywriter
Corporate Communications Director
Filmmaker
Marketing Director
Master Control Technician or Operator
News Photographer
Television Producer
Podcaster
Public Affairs Media Specialist
Radio Announcer
Radio Engineer
Social Media Influencer
Video Editor
Web Designer
Inquire For More Information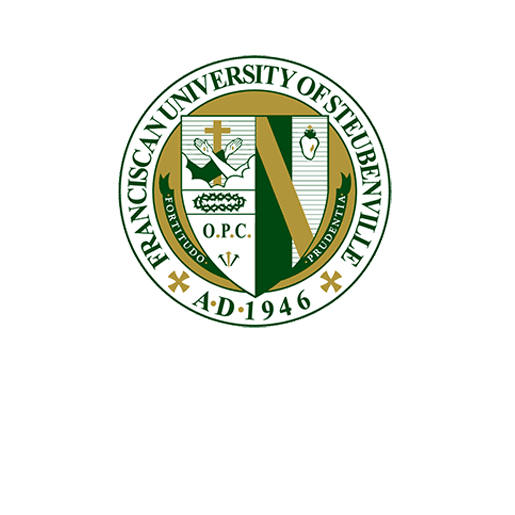 Programs Related to the Bachelor's in Communication Arts
Still undecided? You might also be interested in these other undergraduate degree programs at Franciscan that are similar to the communication arts bachelor's degree.