Sociology Program
Sociology Program Overview
The bachelor's in sociology degree at Franciscan University of Steubenville in Ohio combines a liberal arts education with a Catholic understanding of the human person for a fascinating undergraduate program that integrates Catholic faith, reason, and culture. Understand the nature of human communities such as families, religion, race, and nation. Analyze various social institutions that may affect their behavior, including media, peer groups, and political systems. Compare and contrast how a culture views a specific issue with how the Catholic Church views it. Use statistics and research data to make a stronger argument.
Explore More of the Sociology Bachelor's Degree Program
Here are just a few other ways Franciscan's sociology bachelor's degree program stands out from the rest:
Financial aid and scholarships: Learn more about scholarships for sociology majors from the Franciscan Office of Financial Aid.
Applied learning: From service learning to internships, you have many opportunities for hands-on training and practical experience that prepares you to work in diverse jobs for sociology majors. You can work at Juvenile Hall, for example, in the Juvenile Detention facility in Steubenville, Ohio.
Study abroad: Immerse yourself in other cultures while fulfilling sociology degree program requirements through Franciscan's study abroad program.
Undergraduate research: Participate in opportunities to conduct impactful research that are often reserved for graduate students at other public and Catholic universities.
Online classes: Some courses that fulfill undergraduate degree program requirements for sociology majors are offered online, so you can take them when and where it's convenient for you.
Engaged faculty: Program instructors are actively engaged in the fields of sociology and criminology, making a broad and deep impact locally in Steubenville, Ohio, as well as nationally. Men and women of God and the Catholic Church, their knowledge and experiences range from social science research to psychology to social work and so on.
What Can You Do With a Sociology Degree?
Sociology as a career can take many different paths. Franciscan University prepares you to continue your education in a graduate school program or join the workforce in a variety of fields, such as criminology and criminal justice, social work, mental health, administration of justice, probation work, civil service, and regional and urban planning. Here are just a few examples of what jobs may be available to you with a sociology degree.
Graduate Schools or Programs for Sociology Majors
Master of Arts in Sociology
Master of Social Work
Potential Employers for Sociology Majors
Adult probation departments
Child services
Hospitals
Job and family services
Juvenile detention centers
Law enforcement agencies
Mental health clinics
Social service agencies
Inquire For More Information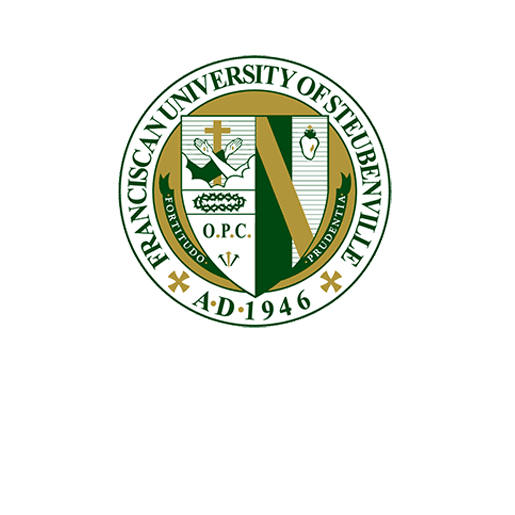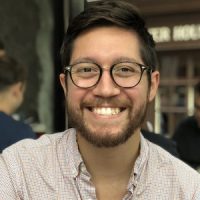 For Diego Araujo '17, Franciscan University prepared him for a life of ministering to youth and young adults in need of positivity in their lives."Franciscan was a greenhouse that helped…
read more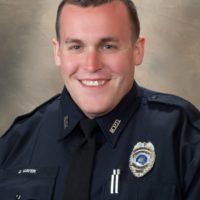 Ever since he was 4  years old and growing up in Mount Angel, Oregon, Dave Mayer knew he wanted to be a police officer.  Not just because of his dad's…
read more
Sociology is the scientific study of human behavior involving two or more individuals. Franciscan University takes a different approach to sociology as a major to help you understand why people do what they do. You'll learn principles of discourse, logic, and method within a Catholic framework to grow intellectually — and spiritually — while preparing for a variety of jobs for sociology majors.
Guided by Catholic values, the new inter-disciplinary minor in criminology draws from political science, business, human life studies, philosophy, and legal studies. Its attention to the needs of the victims and the perpetrators of crime prepares students for a variety of jobs in law enforcement, courts, corrections and treatment, juvenile justice, and information security.
Franciscan Veritas Center
Explore ethical questions in contemporary culture through faithful Catholic scholarly reflection. The Veritas Center for Ethics in Public Life at Franciscan University of Steubenville in Ohio hosts research, writing, and academic conferences that address topics ranging from sexuality and marriage, life and death, war and peace, and economic and social justice.
Grow, develop, and be formed into a more mature student by spending a semester in Franciscan's Austrian program. You'll expand your major in unbelievable ways by traveling to places such as Rome and the holy sites of Christendom, and through courses taught at a 14th-century monastery that also serves as your home.
Programs Related to the Bachelor's in Sociology
Still undecided? You might also be interested in these other undergraduate degree programs at Franciscan that are similar to the sociology bachelor's degree.