Department of Psychology
READ ARTICLE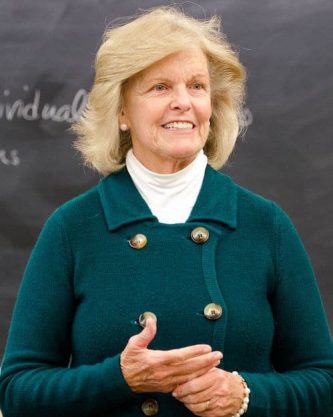 Professor of Sociology
Director of Veritas and Sociology
Ph.D. (Sociology) – Kent State University, 1988
M.S. (Counseling Psychology) – Central Connecticut State University, 1979
B.S. (Psychology) – Central Connecticut State University, 1978
Professor of Sociology and Director of the Veritas Center for Ethics in Public Life
August, 2013 – present
Distinguished Visiting Professor of Public Policy
The King's College
September, 2011 – present
Head/Dean of the Politics, Philosophy and Economics Program
September, 2007- 2011
Pope John Paul II Fellow in Student Development
The Cardinal Newman Society
2010-present
James Madison Fellow
Princeton University
September, 2005 – June, 2006
Professor of Sociology
University of San Diego
September, 1999 – June, 2008
Chair, Department of Sociology
University of San Diego
September 1996-2000
Associate Professor of Sociology
University of San Diego
September, 1993 – September, 1999
Director of the Center for Social Research and Assistant Professor Sociology
University of Hartford
September, 1988 – June, 1993
Alpha Kappa Delta: Sociology Honor Society
Fellowship of Catholic Scholars: 2002-present
Member of the Board: Society for Catholic Social Scientists: 2009-present
Society for Applied Sociology: Treasurer 1993-95; Vice-President 1996-98
American Association of University Professors:
Secretary 1997-99; Vice-President of Local Chapter 1999-2001
Educational Advocate of the Year, Bayside Settlement House, 2000
Member, American Association of University Professors, 1988-2008
Board Member: Society of Catholic Social Scientists, 2009-2011
Board Member: Life Perspectives, San Diego, CA
Diocesan Review Team, Catholic Diocese of San Diego, 2002-2005
USD WASC Accreditation Team, 1998-2000
USD Faculty Research Grant Committee, 1999-2001
USD Values Committee, Author of Values Survey 1997-1999
USD Committee on the Protection of Human Subjects 1997-99
USD Arts and Sciences Curriculum Committee, 1994-97
University Professorship, University of San Diego, 1999
Irvine Foundation Faculty Grant Award, University of San Diego, 1994.
Faculty Research Grants, University of San Diego 1994, 1996, 2001, 2002
Coffin Grant Award, University of Hartford, 1991.
Coffin Grant Award, University of Hartford, 1989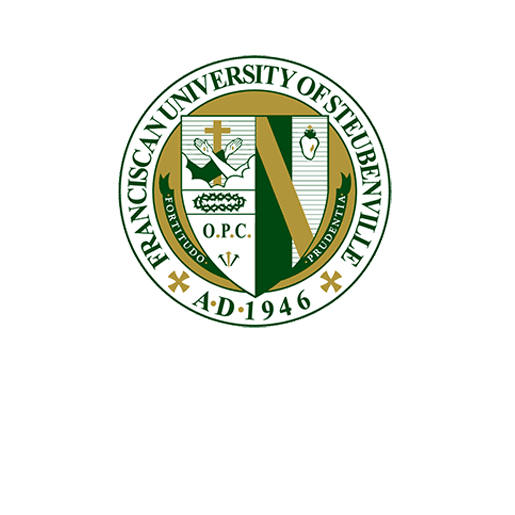 VERITAS PUBLICATIONS
Veritas Center for Ethics in Public Life publications – Franciscan University Faculty Blog
"RENEWAL: HOW A NEW GENERATION OF PRIESTS AND BISHOPS ARE REVITALIZING THE CATHOLIC CHURCH"
Beyond the Catholic Culture Wars. With Christopher White. Forthcoming (New York: Encounter Books.)
"CATHOLIC SOCIAL TEACHING AND THE SOCIOLOGY OF DEVIANCE"
"Catholic Social Teaching and the Sociology of Deviance" Included in Sociology and Catholic Social Teaching. Edited by Stephen Sharkey (Scarecrow Press, 2012).
"STATUS ENVY: THE POLITICS OF CATHOLIC HIGHER EDUCATION"
Status Envy: The Politics of Catholic Higher Education. 2009 (Rutgers, NJ: Transaction Publishers)
"THE HOOK-UP CULTURE ON CATHOLIC CAMPUSES…"
"The Hook-Up Culture on Catholic Campuses: A Review of the Literature." (with Nicholas Dunn) Published by the Cardinal Newman Society. June, 2011
"GENDER AND ACADEMIC INTEGRITY"
"Gender and Academic Integrity" (with Patrick Drinan and Megan Cross) 1999. Journal of College Student Development 40: 345-354.
"JUVENILE DELINQUENCY AND URBAN GANGS"
"Juvenile Delinquency and Urban Gangs" 2001, in California Social Problems.Edited by Charles Hohm (Pine Forge Press).
"THE POLITICS OF ABORTION"
The Politics of Abortion. 2006 (San Francisco, CA: Encounter Books)
"THE POLITICS OF DEVIANCE"
The Politics of Deviance. 2002 (San Francisco, CA: Encounter Books)
"THE RELUCTANT CAREGIVERS…"
The Reluctant Caregivers: Learning to Care for a Loved One with Alzheimer's Disease. 2000. (Westport, CT: Bergin and Garvey)