Humanities and Catholic Culture Program Overview
The Department of Political Science answers the call given by the Church of articulating a true understanding of the integration of faith, reason, and culture. The study of political life and more broadly of social, economic, legal, cultural, scientific, and human life questions, which is done in the Department's programs, proceeds from a Catholic understanding of the human person, his social relationships, the natural law that governs his conduct and his final end in God.
The aim of the Humanities and Catholic Culture Major is twofold: (1) to give students a solid and broad liberal arts experience built around traditional disciplines in the humanities, and (2) to convey the contributions of Catholicism in the building of Western culture during the major periods of its history. Both aims are accomplished within, and permeated by, the overall vision of the Catholic liberal arts and the history of Western Civilization as proposed by the noted historian Christopher Dawson.
Students gain solid training in philosophy and theology as the basis for their studies, work to develop proficient in writing, take courses in history and literature that study the events and the great writings of the different periods, and gain knowledge of areas related to the humanities such as political philosophy. The natural sciences and foreign languages are also studied as part of the University's core requirements. Many of the acknowledged "great books" and great thinkers are read, as are learned commentaries on the various periods of cultural development. A number of courses stress, specifically, the impact of religion on culture and Catholicism's relationship with different cultural currents and developments. Besides being an outstanding educational experience, this major is excellent preparation for further studies in the humanities and nearly any social science discipline, law school, politics, the religious life, and any career that stresses intellectual talents and necessitates the evaluation and integration of factual material in light of divergent viewpoints.
Assessment Learning Goals
At the completion of the Humanities and Catholic Culture Program, the HCC major is able to:
Reflect upon and articulate the meaning of a Catholic liberal education, and the methods one must employ in order to attain such an education, especially in light of the thought of the noted historian Christopher Dawson, whose thought has inspired in part the HCC program of study.
Comprehend how culture is the material object of study in such a Catholic liberal education, and that religion is the key to understanding culture in its complex yet unitive dimensions, including the intellectual, social, economic, and environmental elements associated with such a holistic model of culture.
Explain the basic events and intellectual developments in Western civilization, Roman Catholicism, and the interaction of the two, especially as pertains to the history of the United States.
Drawing the Fragments Into One
We live in a world of fragments—fragments of truth, fragments of history, fragments of virtue, fragments of belief. The ties that once bound one person to another—history, faith, and culture—have been broken. In their place is what Pope Benedict XVI has called an "anti-culture," a mass culture that works against the human person becoming who God intended him to be and against people living together as God intended them to live.
How did we get here? And more important, how do we get out of here? Can we piece the fragments of a Catholic culture back together? Or can we build a new culture, a better culture, by looking at the past and present with clearer vision?
As a humanities and Catholic culture (HCC) major at Franciscan University, those are just a few of the questions you'll seek to answer.
Over the course of four years, you'll study history, theology, philosophy, literature, economics, and political thought, discovering how each has played an integral role in the creation and disintegration of culture through the centuries. You'll also see how each has affected the human person—how man lives, sees himself, and interacts with others. Above all, you'll come to see how religion has bound all the other elements of culture together, shaping it, directing it, and guiding it to its proper ends.
Essentially, what you'll learn as an HCC major is how to see. You'll learn to see the beauty and wisdom that comes from the integration of faith and reason. And you'll learn to see the tragedy and terror that comes from the separation of faith and reason. You'll learn how to see reality—to see man and the world as they truly are.
Your guides in this journey of discovery and understanding will be many of the Great Books of Western Civilization, as well as other important books and commentaries on the development of Western life and culture. You'll learn from them and from your professors—a world-class teaching faculty drawn from a cross-section of academic disciplines. Your course of study will be exceptionally demanding, requiring 75 hours of HCC-specific course work, as well as 6 hours of an intermediate foreign language. All seniors are also required to write a senior thesis. Because of the intense nature of the coursework and the cycling of classes for the HCC Program, if you're hoping to spend a semester studying in Gaming, Austria, you should plan to go during the spring semester of your junior year.
As a humanities and Catholic culture major, your first year of study will introduce you to the crucial role religion plays in shaping a culture, and classes such as Metaphysics, Philosophy of the Human Person, and Foundations of Politics and Government will form your understanding of philosophy and theology.
In your second year, you'll begin an in-depth study of political philosophy and Catholic political thought, examining the roots of Christian social teachings and Catholic history through courses such as Early Christian Life and Thought, the Medieval World, and Medieval Philosophy.
Your third and fourth years of study will focus on the culture and thought of the Church in the Medieval, Renaissance, Reformation, and later modern periods. You'll also critically examine modern philosophical and secular intellectual trends, using the light of Catholic historical experience to assess their compatibility with Catholicism and with America's founding principles.
Through your studies as an HCC major, you will develop a deep understanding of culture and the human person, as well as the ability to think critically, frame an argument, and present it both orally and in writing. Employees with these skills are highly sought after in today's job market, which is why your HCC major will enable you to pursue either further graduate studies or any number of careers. Franciscan humanities and Catholic culture majors have gone on to success in law, politics, journalism, teaching, and many other fields.
Inquire For More Information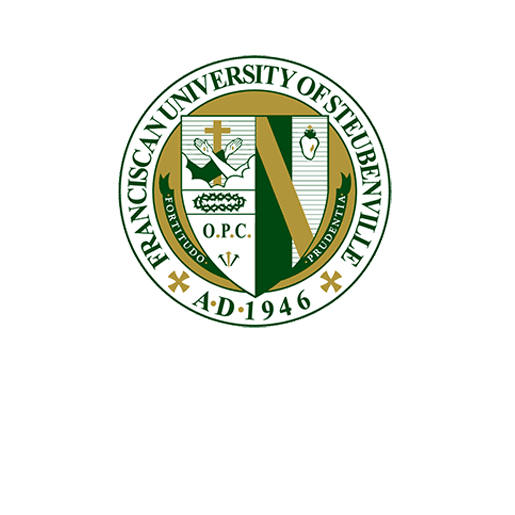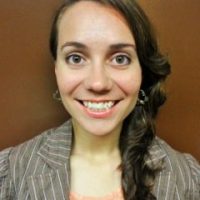 Humanities and Catholic Culture
Michelle Ginter says her passion for sacred and ecclesiastical architecture was "a natural fruit" of her time as a double major in Franciscan University of Steubenville's Theology and Humanities and… read more
Grow, develop, and be formed into a more mature student by spending a semester in Franciscan's Austrian program. You'll expand your major in unbelievable ways by traveling to places such as Rome and the holy sites of Christendom, and through courses taught at a 14th-century monastery that also serves as your home.