History Program
History Bachelor's Degree Program Overview
As a history major at Franciscan University of Steubenville in Ohio, you'll explore factual stories and events from the past and the impact they have on the present to discover the truth of things, understand the current condition of humanity, and learn from it all. Study principles of historical method while developing fundamental job skills in critical and analytical thinking, debate and argument, research and writing, and historiography. Through critical readings and close examinations of historical evidence based on the Catholic faith, you'll explore a wide variety of topics in ancient and modern history, ranging from religious to military, social to political, and economic to cultural. The history program curriculum also includes foreign language course work and options to take online classes.
The Catholic perspective
Franciscan University approaches the study of history in light of the teachings of the Roman Catholic Church and the Franciscan intellectual tradition, with the incarnation of Jesus Christ at its core. In the history bachelor's degree program at Franciscan, you'll gain a deep and rich understanding of the nature of free will and the potential for human progress.
Explore More of the History Bachelor's Degree Program
Here are just a few other ways Franciscan's history bachelor's degree program stands out from the rest:
Financial aid and scholarships: Get help paying for college with program and private scholarships such as the Carrigg Scholarship for history majors, ROTC scholarships, and scholarships from local organizations. Visit the Franciscan Office of Financial Aid to learn more.
Internships opportunities: Gain first-hand work experience that is both informative and interesting. In the past, history majors have interned with locally based organizations, such as the Catholic Diocese of Steubenville in Ohio and the Diocese of Wheeling-Charleston in West Virginia, as well as the Defenders of Bataan & Corregidor Museum and Study Center. You'll also be encouraged to connect with local institutions near your hometown.
Study abroad: Get a taste for international studies and culture through Franciscan's study abroad program in Gaming, Austria. From there, you'll have incredible opportunities to travel to other European destinations, including Assisi and Rome, Italy, Auschwitz in Poland, and other sites you choose.
World-renowned historians: Program faculty members, all of whom hold a doctorate from a major research university, are actively involved with research in various forms, such as writing books, translating ancient and medieval documents, presenting at scholarly conferences, and so on. Their specialties include Catholic Franciscan history, diplomatic history, the history of prisoners of war, social history particularly pertaining to the history of Britain and Ireland and immigration issues, ancient and medieval history, Renaissance and Reformation history, the history of science, and the history of Islam.
Small class sizes: Accessible, available, and faith-filled Catholics, your instructors get to know you and can offer counsel personalized to your abilities, strengths, and beliefs.
What Can You Do With a History Degree?
The bachelor's degree program in history at Franciscan University in Ohio provides solid preparation for graduate studies and jobs for history majors in education, law, journalism, government and military service, electoral politics, and similar career paths. Within a year of graduation, 94 percent of Franciscan history or anthropology majors are either employed, attending graduate school, doing missionary work, joining the seminary, or working in religious life.
Graduate Programs for History Majors
Master of Arts in History
Master of Library and Information Science
Juris Doctor
Master of Arts in Museum Studies
Doctor of Sacred Theology
Potential Job Titles for History Majors
Historian
Secondary School Teacher
Librarian
Military Officer
Inquire For More Information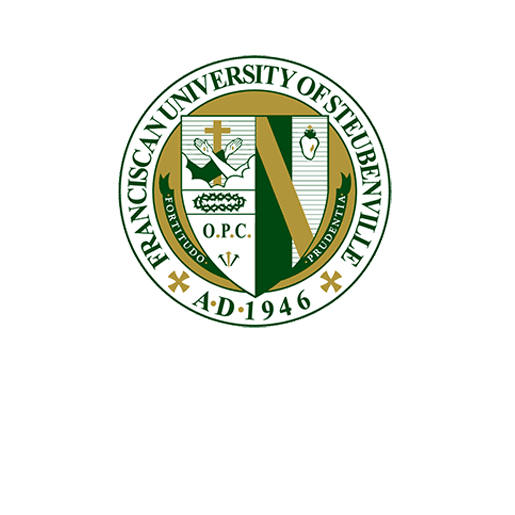 Join the student-led History Club on Franciscan's campus for opportunities to participate in special activities and events with other history majors and faculty members. Club members get together to watch historically based films and documentaries, as well as take trips to historical locations throughout Ohio and the region.
Military Science and Service
Many students majoring in history are also actively involved with military science and service. Explore the Army and U.S. Air Force ROTC programs and the USMC Platoon Leaders Class at Franciscan University.
Grow, develop, and be formed into a more mature student by spending a semester in Franciscan's Austrian program. You'll expand your major in unbelievable ways by traveling to places such as Rome and the holy sites of Christendom, and through courses taught at a 14th-century monastery that also serves as your home.
Programs Related to the Bachelor's in History
Still undecided? You might also be interested in these other undergraduate degree programs at Franciscan that are similar to the history bachelor's degree.