The mission and aim of the Department of Classics is to provide a path of learning in the highest tradition of Catholic liberal education. Embracing both the detailed focus of traditional philology and the broader study of the Classical roots of Western civilization, the department provides through its majors a complete program of liberal studies. Through a rigorous linguistic approach to the study of seminal ancient Greek and Latin texts and the broader study of the Classical roots of Western civilization (which can be augmented by the ready opportunity for double majoring in humanities-related fields, e.g., philosophy, theology, history, or the literature of various modern languages), the department aims to impart both a valuable substantive knowledge and the skills of natural logical and linguistic analysis and effective oral and written communication that contribute, most importantly, to the perfection of mind but also to an intellectual formation essential to all speculative and pragmatic pursuits. Through careful advising the department will also guide interested students in the selection of courses designed to provide adequate preparation for the Medical College Admission Test (MCAT) and to facilitate admission to graduate business studies and law school.
The Classics Major provides a rigorous instruction in the ancient Greek and Latin languages and an introduction to classical and Hellenistic civilization and its reception in the history of Western civilization, in order to lay the foundations of a classical and Christian humanism such as flourished, for example, in the Franciscan schools of early modernity.
The Classics major is offered for three categories of students:
Those who wish to acquire a liberal arts education centered on the intensive study of the Greek and Latin languages, literature, and culture.
Those planning to do post-graduate work in these fields.
Those intending to become Classics teachers.
The Classics Program includes courses in Greek and Latin on the elementary, intermediate, and advanced levels. The Classics major requires a student to take 30 hours of Latin and 15 hours of Greek. Students may also minor in Latin or Greek.
Assessment Learning Goals
Competence in ancient Greek and Latin.
Reading of representative texts in Greek and Latin, including Christian texts.
Knowledge of Greek and Roman literature, and of its heritage.
Inquire For More Information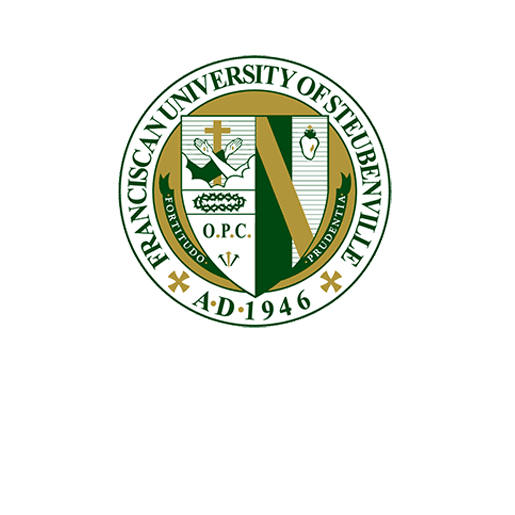 Summer Ancient and Biblical Languages Institute
The Summer Ancient and Biblical Languages Institute at Franciscan University offers intensive courses in Latin, ancient Greek, and Biblical Hebrew in ten and five week programs during the University's summer sessions.
Study the Holy Sites of Europe
Go on pilgrimage to Catholic churches and holy sites in Europe, including Rome, through the Franciscan study abroad program. Travel from Franciscan's campus in Ohio and live and learn in a 14th-century monastery in Gaming, Austria. Explore big questions about life in intensive philosophy and theology classes. Immerse yourself in this Catholic faith-based study abroad experience.
Get information about taking the language placement exams during New Student Orientation.