Professor of History
Chair of Anthropology and History Departments
Dr. Georgedes has been at Franciscan University since 1994. She received her BA from the University of Utah, where she attain a love of both medieval history, working particularly with Glenn W. Olsen, and languages (she studied Classical Greek, Latin and German as an undergraduate). She moved on to the University of Colorado at Boulder for her M.A. in History, concentrating on medieval history, with subfields in Latin and the history of Islam. Finally, her studies took to the University of Wisconsin- Madison, where she worked with William J. Courtenay on late medieval intellectual history. She also took subfields in Renaissance and Reformation history, as well as the history of science and medieval Latin. She received her Ph.D. from UW-M in 1995. While she has taught many different classes, including courses on ancient history, Islam and the Far East, her heart lies with St. Francis and the Franciscan thinkers of the Middle Ages (especially, but not limited to, John Duns Scotus and William of Ockham). The history of science, which the Franciscans of the 13th and 14th century were instrumental in moving forward, is also one of her major interests. Dr. Georgedes has been chair of the Department of History and Anthropology since the fall of 2000.
Ph.D., History, University of Wisconsin-Madison, degree conferred August 1995 Dissertation: "The Serpent in the Tree of Knowledge: Use and Enjoyment in Fourteenth Century Theology" Director: William J. Courtenay Examination Fields: Early, Central, and Late Middle Ages, RenaissanceReformation Major Field: Late Middle Ages Distributed Minor: Latin, History of Science
M.A., University of Colorado, Boulder, 1985 Major Field: Medieval History Minor Fields: Ancient History, Medieval Islam Director: Boyd H. Hill, Jr.
B.A. magna cum laude, University of Utah, Salt Lake City, 1983 Major Field: History, emphasis Medieval (including Church History, Byzantine Empire, Medieval Islam) Advisor: Glenn W. Olsen
Franciscan University of Steubenville, 1994 – present

Assistant Professor of History, Fall 1994 – Spring 1999
Associate Professor of History, 1999 – 2004
Full Professor, 2005 – present
Tenured, 2000, effective 2001

Chair of Department of History and Anthropology, Fall 2000 – present
Faculty Athletic Representative, Franciscan University, NCAA, D-III, 2007- 2016
Core Curriculum Committee (elected) Fall 2015 – 2017; Spring 2019
Faculty Welfare Committee, Franciscan University (elected) Fall 2014
Associate Editor: Franciscan University Press, 2015 – present
Associate Editor: Fides Quaerens Intellectum. A Journal of Theology, Philosophy And History to 2009
Academic Consultant, The Christians: Their First Two Thousand Years, The Christian Millennial History Project of America, vols. 1: The Veil is Torn, and 2: A Pinch of Incense
Franciscan University of Steubenville Fides et Ratio Grant, 2004-2005
Franciscan University Summer Grant, 2000
Nominated for the Father Devlin Outstanding Teacher Award, FUSA, 1998
Marie Christine Kohler Fellowship, University of Wisconsin-Madison, 1990-1994
University of Wisconsin-Madison History Department Domestic (Conference)
Fellow, Institut für Europäische Geschichte, Mainz, Germany, January-June,

1991; January-December, 1989. Included research at the Bibliothèque Nationale (Paris), Biblioteca Comunale (Assisi), Biblioteca Apostolica Vaticana (Rome), Universitätsbibliothek (Frankfurt).

University of Wisconsin History Department Special Foreign Travel Award, 1990
University of Wisconsin Graduate School Foreign Travel Award, 1988
University of Wisconsin History Department Foreign Travel Award, 1988
University of Wisconsin History Department Preliminary examinations,      Renaissance-Reformation field passed "with Distinction," 1988
University of Wisconsin History Department Fellowship, Spring 1986 (declined)
University of Utah Department of History Scholarship, 1981 – 83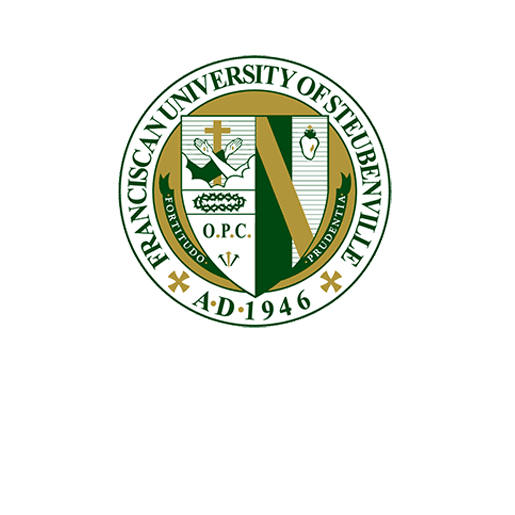 "Robert Holcot,"@ in The Encyclopedia of the Bible and Its Reception (EBR). De Gruyter. Forthcoming, 2015
"Uti/Frui,"@ in The Oxford Guide to the Historical Reception of Augustine (OGHRA), ed. by Karla Pollmann and Willemien Otten, Vol. 3 (Oxford, 2013): 1349-1354. With contributions from Elizabeth Sweeny Block.
"Robert of Halifax,"@ Encyclopedia of Medieval Philosophy, Vol. II, ed. Henrik Lagerlund (Springer Verlag, 2011): 1153-1155. In print and e-reference.
Contributions to the ABC-Clio World History Encyclopedia: Era 4: Expanding Regional Civilizations, 300-1000, Vol. 8 gen. ed. Alfred J. Andrea; Era 4 editor, Wilfred J. Bisson (Santa Barbara, CA: ABC-Clio, 2011):

"Early Islam"

"Falsafa: Philosophy in Islam to A.D. 1000 C.E." pp. 599-601, and Sidebar: Selection from Alfarabi's Philosophy of Plato and Aristotle, "On the Attainment of Happiness," p. 600.
"Kalam-Islamic Speculative Theology to circa A.D. 1000 C.E." pp. 601-603, and Sidebar: "Al-Ashari on the Creation of One's Acts," p. 601.
"Early Medieval Medicine, Science and Alchemy"

"Early Medieval Arabic Medicine," pp. 687-690, and

Sidebar: "The Court Physician and Translator of Baghdad: Hunayn ibn Ishaq (808-873)," p. 689

"Abu Musa Jabir ibn HayyanBThe Father of Chemistry," pp. 700-701.

World History Encyclopedia, Vol. 9, Era 5: Intensified Hemispheric Interactions, 1000 – 1500 C.E., Gen. ed. Alfred J. Andrea; Era 5 ed. Alfred J. Andrea (Santa Barbara, CA: ABC-Clio, 2011).

"Society and Culture"

"The Origin and Nature of European Universities," pp. 196-198, and Sidebar: "The Statutes of Gregory IX for the University of Paris, 1231," p. 197.
ETC.