Department of Modern Languages and Literatures
READ ARTICLE
DOCTOR OF PHILOSOPHY (French) University of Kansas, 2000 (cum laude).
MASTER OF ARTS (French) University of Kansas, 1988 (cum laude).
DIPLÔME SUPÉRIEUR de Français des Affaires (Commercial French) conferred by examination of the Chambre de Commerce et d'Industrie de Paris, 1987 (Mention: Bien).
MASTER OF MUSIC (Theory) University of Kansas, 1987.
ADVANCED STUDIES (3ème degré) in French literature and civilization at the Université Michel de Montaigne (Bordeaux III) Bordeaux, France, 1983-84.
BACHELOR OF MUSIC (Composition) University of Tulsa, 1981 (cum laude).
PROFESSOR OF FRENCH AND HUMANITIES, Franciscan University (Steubenville, Ohio) since August, 2010. (Associate Professor, 2001-2010; Assistant Professor 1993-2001
ASSISTANT PROFESSOR OF FRENCH, Pittsburg (Kansas) State University, 1989-93.
FRENCH INTERPRETER for the Food and Feed Grain Institute (a project of the U.S. Agency for International Development) at Kansas State University, Manhattan (Kansas) Summers, 1987-92.
INSTRUCTOR OF FRENCH, Fort Hays (Kansas) State University, Summer 1988.
INSTRUCTOR OF FRENCH, University of Kansas, Lawrence, 1984-89.
INSTRUCTOR OF MUSIC, University of Kansas, Lawrence, 1982-83.
French: speak, read and write with near native fluency
German: reading ability, limited conversational ability
Latin: reading ability, pedagogical competency
AATF – American Association of Teachers of French
AAUP – American Association of University Professors
ACTFL – American Council on the Teaching of Foreign Languages
MLA – Modern Language Association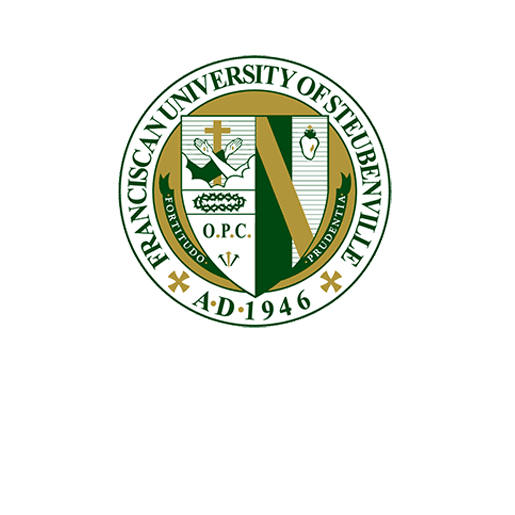 Books:
Key Publication; The Wild Pig: A Bilingual Edition of Pierre Boudot's Le cochon sauvage. Translated and annotated, with an "Introduction to Pierre Boudot." Foreword by Raymond N. MacKenzie. Newcastle, UK: Cambridge Scholars Publishing, 2014.
Desire and Persecution in Thérèse Desqueyroux and Other Selected Novels of François Mauriac. Foreword by Paul Cooke, University of Exeter. Lewisten, NY: Edwin Mellen Press, 2007.
Chapters:
"Images sacrificielles: Mauriac à la lumière de René Girard." In La culture religieuse de François Mauriac. Ed. Jean-François Durand. Paris: L'Harmattan, 2008. 277-95.
"Le sauvage et le civilisé dans les Lettres d'une Péruvienne." In Continental, Latin-American and Francophone Women Writers. Vol. 4. Ed. Genette Adamson and Eunice Myers. Lanham: University Press of America, 1997. 149-55.
Articles:
"Identity and Marginalization in La vie devant soi and Madame Rosa (Romain Gary / Moshe Mizrahi)." West Virginia University Philological Papers 55/56 (Fall 2012): 96-106.
"Some Allusions to French Literature in François Truffaut's Fahrenheit 451." West Virginia University Philological Papers 54 (2011): 95-100.
"Martyrdom in Pierrette: Balzac's Unmasking of Scapegoat Violence." Renascence: Essays on Values in Literature 61.2 (2009): 91-102.
"A Vulnerable Hero: the Priest in the Novels of François Mauriac." Faith and Reason 33.1-4 (2008): 137-52.
"Sartre, Marcel, and The Flies: Restless Orestes in Search of a Café." The Midwest Quarterly 48.3 (2007): 376-89.
"Thérèse and Anne: Mauriac's Mimetic Rivals." Romance Quarterly 48:2 (Spring 2001): 75-88.
"The Chalice as a Key Symbol in the Death Scene of Atala." Romance Notes 38.1 (Fall 1997): 37-43.
Review of Pascal and Disbelief: Catechesis and Conversion in the Pensées, by David Wetsel. Review of Metaphysics 50.2 (December 1996): 428-29.
"Dessein hagiographique balzacien: à propos de Pierrette." Dalhousie French Studies 28 (Fall 1994): 87-97.
"Violence and Sacrifice in Mauriac's Thérèse Desqueyroux." The Midwest Quarterly 33.2
(Winter 1992): 168-80.
"La menace du héros: à propos du Cid de Pierre Corneille." Cahiers du Dix-septième 4.2 (Fall 1990): 141-50.
"Pascal et le problème du 'présent'." Chimères: A Journal of French and Italian Literature 19.2 (Automne 1988): 103-17.