Department of English
READ ARTICLE
Ph.D. Major Specialty: British Romanticism, Minors: 1. Comparative Literature (19th-20th c. European), 2. Renaissance British – Kent State University
M.A. – St. Bonaventure University
B.A. Journalism – St. Bonaventure University
2002 – Senior Faculty Award for excellence in teaching, Franciscan University of Steubenville
Administrative Assistant to Dean of Graduate College, Kent State University
Director of Drama, Franciscan University
Chair, Department of English
Kent State University Fellow: non-service, awarding academic excellence
Research Assistant, KSU Editing Institute (editing 18th c. novels of Charles Brockden Brown)
Teaching Fellow, Kent State University
Academic Scholarship, Chorus Scholarship, Sigma Delta Chi Journalism Fraternity; Delivered (Student) Commencement Address, St. Bonaventure University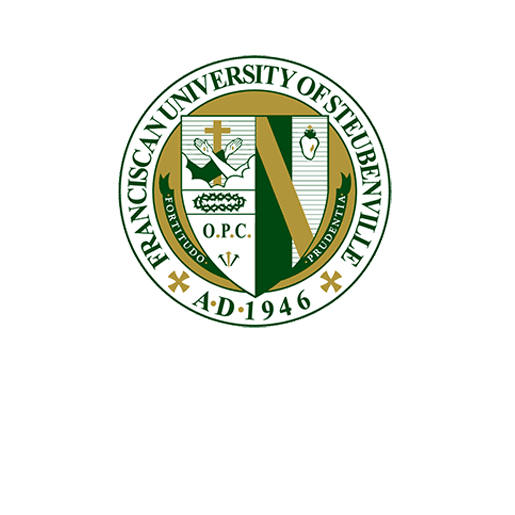 "The Burrahobbit: Semantic Displacement in J.R.R. Tolkien." In Deborah Bice, ed. Elsewhere: Selected Essays from the "20th Century Fantasy Literature: from Beatrix to Harry" Literary Conference. Lanham, MD: University Press of America, 2003, 17-28.
"Oaths and Oath Breaking; Analogues of Old English Comitatus in Tolkien's Myth." In Jane Chance, ed. Tolkien and the Invention of Myth (Lexington: University Press of Kentucky, 2004), 249-26.
"Tolkien, Dustsceawung, and the Gnomic Tense: Is Timelessness Medieval or Victorian?" in Jane Chance and Alfred K. Siewers, eds. Tolkien's Modern Middle Ages (London: Palgrave Macmillan, 2005), 43-58.
"Art and Illustrations by Tolkien." In Michael D. C. Drout, ed. The Tolkien Encyclopedia (London: Palgrave Macmillan, 2007), 27-32.
"The Battle of Maldon." In Michael D. C. Drout, ed. The Tolkien Encyclopedia (London: Palgrave Macmillan, 2007), 52-54.
"King Alfred." In Michael D. C. Drout, ed. The Tolkien Encyclopedia (London: Routledge, 2007), 320-321.
"Milton." In Michael D. C. Drout, ed. The Tolkien Encyclopedia (London: Routledge, 2007), 428-429.
"Mythopoeia." In Michael D. C. Drout, ed. The Tolkien Encyclopedia (London: Routledge, 2007), 450-451.
"Valedictory Address, Oxford." In Michael D. C. Drout, ed. The Tolkien Encyclopedia (London: Palgrave Macmillan, 2007), 691.
"Most Intriguing Question Marks": Fantasy as History in Lord of the Rings." Fides Quaerens Intellectum 3, No. 2 (Spring 2007), 77-105.
Review of Stuart D. Lee and Elizabeth Solopova, The Keys of Middle Earth, in Tolkien Studies 3 (2007), 278-282.
"The Lord of the Rings." In John K. Roth, ed. Masterplots II: Christian Literature (Pasadena: Salem Press, 2007), 1073-1077.
"Inside a Song: Tolkien and Phonaesthetics." In Brad Eden, ed., Middle-earth Minstrel: Essays on Music in Tolkien. Jefferson, NC: McFarland & Company, 2010.
" 'Like Heathen Kings': Religion as Palimpsest in Tolkien's Fiction." In Paul Kerry, ed, The Ring and the Cross: Tolkien and Religion. Teaneck, NJ: Fairleigh Dickenson University Press, 2011, 119-144.
"'A Metre I Invented': Tolkien's Clues to Tempo in 'Errantry'" in Julian Eilmann & Allan Turner, Tolkien's Poetry. Zurich: Walking Tree Publishers, 2013, 29-44.
"Counseling the Scippigræd: How T.A. Shippey Taught Us to Read." In John William Houghton, et. al., eds. Tolkien in the New Century: Essays in Honor of Tom Shippey. Jefferson, NC: McFarland & Company, 2014, 11-13.
"Keeping Counsel: Advice in Tolkien's Fiction." In John William Houghton, et. al., eds. Tolkien in the New Century: Essays in Honor of Tom Shippey. Jefferson, NC: McFarland & Company, 2014, 87-96.
"The Lord of the Rings." In Stuart Lee, ed. A Companion to J.R.R. Tolkien. Oxford: Wiley-Blackwell, 2014, 133-145.
"The Other as Kolbítr: Tolkien's Eowyn and Faramir as Æthelflæd and Alfred." In Christopher Vaccaro and Yvette Kisor, Tolkien and Alterity: Essays in Honor of Jane Chance [forthcoming]
"'A Green Great Dragon' and Tolkien's 'Native Language.'" In John Rateliff, ed. Essays in Honor of Verlyn Flieger [forthcoming]
"Nis me ti hearpun hygi: Harping as Lament in Tolkien's Imagination" In Friedhelm Schneidewind and Julian Eilmann, Music and Middle-earth. Zurich: Walking Tree Publishers, 2018