Online Clinical Psychology Program
Psychology Major
Online Clinical Psychology Bachelor's Program Overview
Learn how to serve people—body, mind, and spirit—through the online clinical psychology bachelor's degree program with Franciscan University of Steubenville in Ohio. Delve into the "how" and "why" of human behavior and cultivate a deeper awareness of the different elements that shape a person's character, decisions, reactions, and life. Through this online bachelor's degree with a concentration in clinical psychology, you'll build a foundation for pursuing graduate studies and working as a licensed therapist or in other psychology careers.
Be an instrument of healing
At the heart of Franciscan University's online psychology degree is a rich Catholic tradition. Under the mentorship of experienced professors who are faithful disciples of Christ, you'll explore the full breadth of psychology and its wide range of applications while also learning to respect each person you'll encounter as a unique son or daughter of God.
Explore More of the Online Clinical Psychology Bachelor's Program
Here are just a few other ways Franciscan's online psychology bachelor's degree program with a clinical concentration stands out from the rest:
Completely online: Enjoy the accessibility and flexibility of Franciscan's 100% online psychology program. Earn your bachelor's degree from anywhere in the world while you meet work, family, and other life commitments.
Marketable job skills: Sharpen your skills in critical thinking, communication, research design, data analysis, problem solving, and ethical decision-making, which are all highly sought after by employers.
Catholic foundation: Benefit from an undergraduate psychology program that values the dignity of each human person and sees each as made in the image of God.
Knowledgeable faculty: Franciscan professors bring years of clinical and research experience to their digital classrooms. These men and women of God will cultivate your growth in both psychology and your Catholic faith—thoroughly preparing you for success in graduate school and psychology-related careers.
Relevant course work: Explore the many aspects of human behavior and gain practical know-how through courses in abnormal psychology, counseling, group dynamics, and personality. You'll be ready to directly translate what you learn into your professional pursuits and personal development.
What Can You Do With an Clinical Psychology Degree?
Through the online psychology degree with a clinical concentration at Franciscan University in Ohio, you'll lay the practical foundation and cultivate the research skills needed to continue your education with master's and doctoral programs. Franciscan psychology graduates are also well prepared to work toward a career as a licensed therapist or in another psychology-related field.
Graduate Programs for Clinical Psychology Majors
Master of Arts in Clinical Mental Health Counseling
Master of Arts or Master of Science in Clinical Psychology
Master of Arts or Master of Science in Psychology
PhD in Psychology
PsyD in Clinical Psychology
Potential Job Titles for Clinical Psychology Majors
Career Counselor
Case Manager
Child Care Worker
Licensed Therapist
Market Research Analyst
Probation Officer
Rehabilitation Specialist
Social Service Specialist
Senior Thesis and Senior Seminar
As part of the capstone experience at Franciscan University, students complete either a senior thesis or senior seminar. Typically, a student begins to identify areas in the field that spark particular interest and excitement. Commonly these areas contribute to the identification of a narrow topic to be explored for the thesis/seminar. In cases of a double major, an integrated topic is often a student's choice. Both projects allow students to immerse themselves more deeply into a topic of choice related to the field of psychology. Senior thesis is the written form of this project, and seminar is an oral presentation.
Learn from the same world-class professors who teach in our classrooms. Experience interactive classes online that aids and encourages your learning, plus an online community that inspires your faith.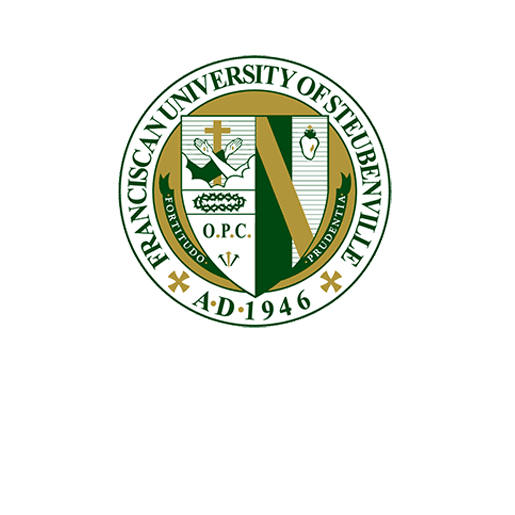 The Franciscan Institute for Science and Health
The Franciscan Institute for Science and Health (FISH) is an initiative of Franciscan University of Steubenville with a mission to provide real-world experience and hands-on training to every Franciscan undergraduate science major and Engineering Dual-Degree student.
Extensive Clinical Experience
Receive vital hands-on experience through a 150-hour internship in a clinical or research setting during your senior year. Through Franciscan University's connections with local organizations, including crisis pregnancy centers and youth detention facilities, you can serve God and gain experience right here in Ohio. You may also intern in your home state or anywhere in the nation, obtaining the skills you need to get into graduate school or to earn a salary in psychology.
Study Psychology in Europe
Through the Franciscan Austria Program, you can take courses in psychology and other subjects, such as history and theology, and bring your psychology degree to life. You'll be joined by about 200 students from Franciscan University and other private and public universities. Take classes taught by Franciscan professors four days a week and then spend your free time exploring Europe.
Through Franciscan's accelerated program, you can earn your BA in Psychology and MA in Clinical Mental Health Counseling in just five years. Your professors will teach you how to combine the best therapeutic methods with a Christian understanding of the whole person. The program is accredited by the Council for Accreditation of Counseling and Related Educational Programs (CACREP). As a graduate, you'll also meet the educational requirements for counselor licensure in Ohio.
Still undecided? You might also be interested in these other undergraduate degree programs at Franciscan that are similar to the clinical psychology degree.