Clinical Psychology Program
Psychology Major
Clinical Psychology Bachelor's Degree Program Overview
Build a solid foundation for your future psychology career or enhance a second major by developing your people skills with the clinical psychology bachelor's degree program at Franciscan University of Steubenville in Ohio. Discover how the human mind works by learning the "how" and "why" of human behavior with this concentration in clinical psychology.
Emphasis on the whole person: body, mind, and spirit
Through a clinical psychology major rooted in the Catholic Church, you'll cultivate a profound appreciation of the God-given dignity and uniqueness of each person. Led by faithful Catholics who are devoted to preparing you to be one of Christ's disciples, the Franciscan University psychology degree program has at its heart a respect for the human person. Learn to care for the whole individual — body, mind, and spirit — through this hands-on concentration in clinical psychology.
Explore More of the Clinical Psychology Bachelor's Degree Program
Here are just a few other ways Franciscan's clinical psychology bachelor's degree program stands out from the rest:
Financial aid and scholarships: Receive information about scholarships and financial aid as well as how to apply through the Franciscan Office of Financial Aid.
Research opportunities: Stand out on your graduate school applications and for jobs in psychology by conducting research as an undergraduate. You'll have opportunities to do your own research or to work alongside your Franciscan professors on their projects. Your work could lead to being published and to presenting at conferences, such as the American Psychological Association (APA) or the American Association of Pro-Life Obstetricians and Gynecologists (AAPLOG).
International honor society: Join the Franciscan chapter of Psi Chi, the international honor society in psychology, and bolster your degree in psychology. Psi Chi is open to undergraduate psychology majors who are in the top 35 percent of their class. This honor looks impressive on your graduate school application and psychology job applications. Psi Chi members are more likely than nonmembers to continue their psychology education.
Neuroscience minor: Combine biology and psychology courses to better understand how the brain functions and strengthen your degree in psychology with a neuroscience minor at Franciscan.
Experienced and engaged faculty: Learn from Catholic professors who have years of clinical and research experience. These men and women of God are committed to mentoring you — in psychology and in your Catholic faith. They'll prepare you for success in graduate school and for earning a salary in psychology.
What Can You Do With an Clinical Psychology Degree?
The extensive hands-on clinical practice you'll receive through your degree in psychology at Franciscan University gives you the experience many private and public universities look for when admitting students to their graduate programs. You'll also be well prepared to work as a licensed therapist or in other psychology jobs.
Graduate Programs for Clinical Psychology Majors
Master of Arts in Clinical Mental Health Counseling
Master of Arts or Master of Science in Clinical Psychology
Master of Arts or Master of Science in Psychology
PhD in Psychology
PsyD in Clinical Psychology
Potential Job Titles for Clinical Psychology Majors
Career Counselor
Case Manager
Child Care Worker
Market Research Analyst
Probation Officer
Rehabilitation Specialist
Social Service Specialist
Internship, Senior Thesis, and Senior Seminar
A required150-hour senior year internship provides students with a capstone opportunity for synthesizing the knowledge and information from formal courses and come to appreciate the practical application of the theoretical materials. Although this is done to a limited extent in the classroom, the exposure to the particular internship placements should magnify this process by increasing knowledge and awareness, developing and refining human interaction and/or research skills, and establishing and reinforcing professional attitudes. Students could view the internship as a bridge between their vocation as students and their potential professional careers or vocations. An intended outcome is to further crystallize how their personal vocations are woven into their choices for the future.
Also, as part of the capstone experience at Franciscan University, students complete either a senior thesis or senior seminar. Typically, a student begins to identify areas in the field that spark particular interest and excitement. Commonly these areas contribute to the identification of a narrow topic to be explored for the thesis/seminar. In cases of a double major, an integrated topic is often a student's choice. Both projects allow students to immerse themselves more deeply into a topic of choice related to the field of psychology. Senior thesis is the written form of this project, and seminar is an oral presentation.
Inquire For More Information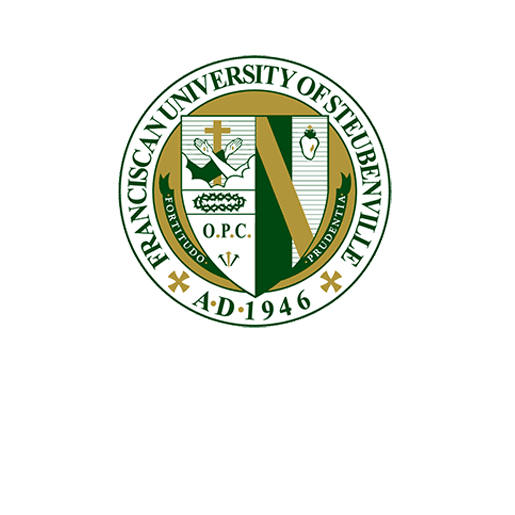 The Franciscan Institute for Science and Health
The Franciscan Institute for Science and Health (FISH) is an initiative of Franciscan University of Steubenville with a mission to provide real-world experience and hands-on training to every Franciscan undergraduate science major and Engineering Dual-Degree student.
Extensive Clinical Experience
Receive vital hands-on experience through a 150-hour internship in a clinical or research setting during your senior year. Through Franciscan University's connections with local organizations, including crisis pregnancy centers and youth detention facilities, you can serve God and gain experience right here in Ohio. You may also intern in your home state or anywhere in the nation, obtaining the skills you need to get into graduate school or to earn a salary in psychology.
Study Psychology in Europe
Through the Franciscan Austria Program, you can take courses in psychology and other subjects, such as history and theology, and bring your psychology degree to life. You'll be joined by about 200 students from Franciscan University and other private and public universities. Take classes taught by Franciscan professors four days a week and then spend your free time exploring Europe.
Through Franciscan's accelerated program, you can earn your BA in Psychology and MA in Clinical Mental Health Counseling in just five years. Your professors will teach you how to combine the best therapeutic methods with a Christian understanding of the whole person. The program is accredited by the Council for Accreditation of Counseling and Related Educational Programs (CACREP). As a graduate, you'll also meet the educational requirements for counselor licensure in Ohio.
Still undecided? You might also be interested in these other undergraduate degree programs at Franciscan that are similar to the clinical psychology degree.
Bachelor of Arts in Human Development and Family Studies
Bachelor of Science in Social Work