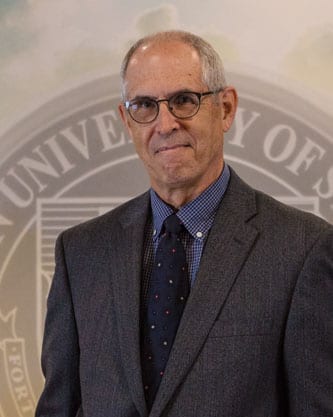 Associate Professor of Fine Arts
Linus Meldrum was hired in 2013 as an Assistant Professor of Fine Arts to develop a new Core Curriculum course in Fine Arts – ART150 Visual Arts and the Catholic Imagination, as well as teach Studio Art courses. Professor Meldrum served as an Adjunct Professor at Franciscan University since 2009, teaching Studio Art and Art Appreciation.
Professor Meldrum earned his BFA in Painting at Indiana University in Bloomington, Indiana in 1981 and his MFA in Painting and Printmaking at The Yale School of Art in New Haven, Connecticut in 1983, and has been an independent artist and craftsman for over 30 years. He is a veteran of more than 400 exhibitions and festivals throughout the Mid-Atlantic States. Teaching assignments have included Painting and Drawing courses at The Yale School of Art, Central Connecticut State University and the Pennsylvania School of Art & Design.
In the development of the new Core Curriculum course, he has developed a particular interest in the proto-Renaissance artist, Giotto Di Bondone, the sacred nature of Giotto's work and his relationship to St. Francis. You may read a recent article by Professor Meldrum in Crisis Magazine online at the link below.
2013 to present – Franciscan University of Steubenville, Assistant Professor of Fine Arts
2009 to 2013 – Franciscan University of Steubenville, Adjunct Professor in Fine Arts
2009 to 2012 – Pennsylvania Homeschoolers Accreditation Agency; Instructor
1995-96 – Pennsylvania College of Art and Design, Adjunct Professor
1985-87 – Yale School of Art, Assistant Instructor
1983-85 – Central Connecticut State University – Adjunct Professor
1990 to 2015 Homeschooling Parent
1983 – Master of Fine Arts in Painting and Printmaking, Yale School of Art, New Haven, CT
1981 – Bachelor of Fine Arts in Painting, Indiana University, Bloomington, IN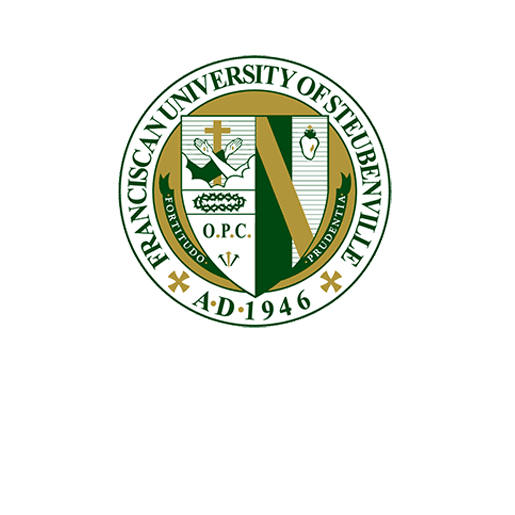 Published Journal Article – Quaestiones Disputate CUA Press– The Beauty of Anomaly: Why Does the Bush Not Burn Up? 2016
Contributing Writer for The Catechetical Review, Franciscan University's catechetical journal.
Inspired through Art Articles to date:

The Last Supper – image by Tintoretto 2017
Mary and the Burning Bush – image by Nicholas Froment 2016
The Coronation of the Virgin – image by Enguerrand Quarton 2016
The Beauty of Mercy – image by The Bedford Master, the Crucifixion in the Bedford Hours 2016
The Isenheim Altarpiece – image by Matthias Grunewald 2015
The Supper at Emmaus – image by Rembrandt van Rijn 2015