Department of English
READ ARTICLE
David Craig has published fifteen collections of poetry, including THE SANDALED FOOT (Cleveland State University Poetry Center, '80), PETER MAURIN AND OTHER POEMS (Cleveland State University Poetry Center, '85), ONLY ONE FACE (White Eagle Coffee Store Press, '94), THE ROOF OF HEAVEN (Franciscan University Press, '98), MERCYS FACE, NEW & SELECTED POEMS, 1980-2000 (Franciscan University Press,'00), SONNETS FROM MATTHEW, (Franciscan University English Dept. Christian Poetry Series, '02), MARYS HOUSE (Idylls Press,'07), WHOSE SAINTS WE ARE (Kaufmann, '13), ST. FRANCIS POEMS (Wipf & Stock, '13), TROUBLE IN THE DIOCESE (Wipf & Stock, '14), PILGRIM'S GAIT (Wipf & Stock, '15), LENT ALWAYS TAKES US (Wipf & Stock, '19), and CONFIDENCE (wipf & Stock, '20).  He has also published two works of fiction, including THE CHEESE STANDS ALONE (CMJ Press,'97).
His poetry has been widely published (250+) and anthologized–most significantly in David Impastato's UPHOLDING MYSTERY for Oxford University Press where he shared space with only 12 other poets in the English-speaking world.  Thirty-two of his poems are included there. Those poems are also recorded in the Library of Congress, and his MERCYS FACE was chosen as one of the 500 most important literary works in the history of Christendom by MASTERPLOTS.  WHOSE SAINTS WE ARE was chosen among the five "must reads" for THE CHRISTIAN CENTURY'S Christmas book issue in 2013.
He has co-edited three anthologies of Christian poetry with Dr. Janet McCann of Texas A & M University: ODD ANGLES OF HEAVEN, Harold Shaw Publishers, 1994, PLACE OF PASSAGE, Story Line Press, 2000, and POEMS OF FRANCIS AND CLARE: AN ANTHOLOGY, St. Anthony Messenger Press, 2005.
He holds M.F.A. and Ph. D. degrees from Bowling Green State University and teaches Creative Writing as a Professor at the Franciscan University of Steubenville where he edits both a poetry chapbook series and the Jacopone da Todi Poetry Prize.  He lives in Weirton, WV with his wife Linda and their three children, David Thomas, Jude Francis, and Bridget Jean.
Ph.D. English (Creative Writing) – Bowling Green Sate University
MFA English (Creative Writing) – Bowling Green State University
MA English – Colorado State University
BA English – Cleveland State University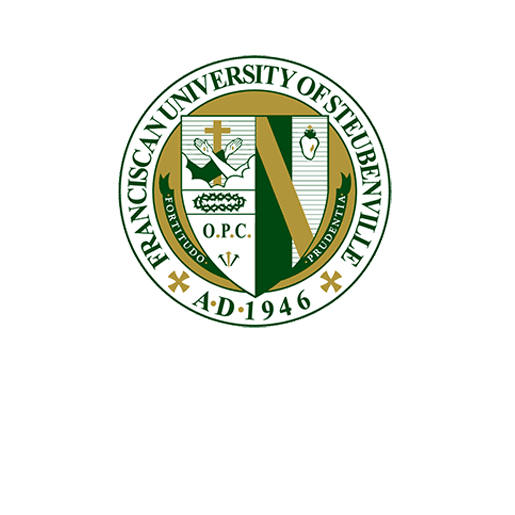 Getting my Ears, 1979
The Sandaled Foot, 1980
Psalms, 1982
Peter Maurin and Other Poems, 1985
Like Taxes: Marching through Gaul, 1989
Only One Face, 1994
Odd Angles of Heaven, co-editor, 1994
The Cheese Stands Alone, fiction, 1997
The Roof of Heaven, 1998
Our Lady of the Outfield, fiction, 1999
Place of Passage, co-editor, 2000
Marcy's Face, 2000
The Lives of the S(aints), fiction 2001
Sonnets from Matthew, 2002
Francis and Clare in Poetry, co-editor, 2005
The Hive of the Saints, 2005
Mary's House, 2007
Gathering at the River, 2009
St. Francis Poems, 2013
Whose Saints We are, 2013
Trouble in the Diocese, 2014
Pilgrim's Gate, 2015
Mercy Wears a Red Dress, 2016
My Barefoot Rank, 2017
Jesus Poems, 2018
Every Tongue Confess, 2018