Department of Communication Arts
READ ARTICLE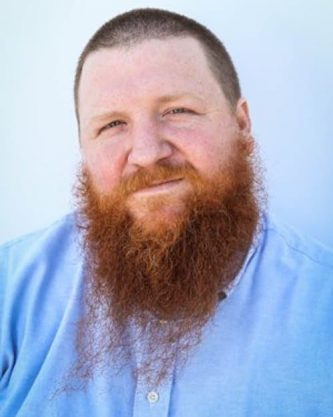 Assistant Professor of Communication Arts
Advisor, Student Creative Arts Network
Supervisor, Television Studio and Editing Lab
Supervisor, Multimedia Classroom
Prof. Andy Bonjour joined the Communication Arts Program in 2005 with his work coordinating student volunteers for EWTN's Franciscan University Presents. In addition to working on over 120 episodes of Presents, he's coproduced over 75 episodes of television programming for EWTN and countless Youtube videos. He's played an active role in branding and presenting the University, particularly in creating videos and other media to go out through a variety of the distribution channels (traditional and new media). As owner/creative director of his video production company, he's worked on projects from New York to California for Discovery, HBO, ESPN, ABC, Animal Planet, and others.
Before joining the University, Andy was in charge of a local television channel in Michigan where he wrote for a number of magazines in Colorado, Illinois, and Michigan as well as working on a travel column for The Detroit News.
Prof. Bonjour loves the medium of communication as it presents itself in media production work, but also in poetry. His videopoems appear in film festivals from the Visible Verse Film Festival in Vancouver, Canada on over to the Zebra Poetry Film Festival in Berlin, Germany. His MFA Portfolio, Intersubjectivity and the Medium of video Poetry, centered on the pairing of media motion design and poetry and it continues as a dominant flavor in his artistic research.